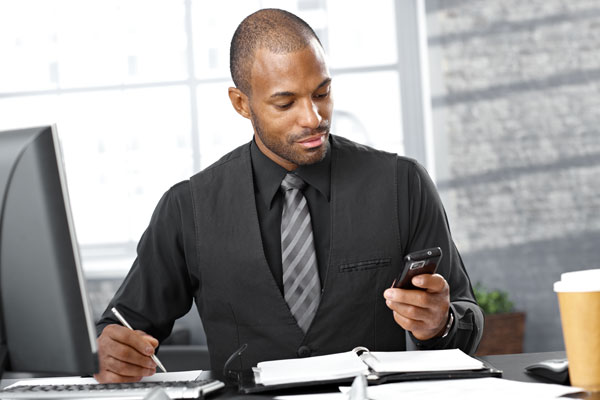 It should come as no suprise that an important trend we're experiencing is a sharp rise in mobile ad conversions. At Precedent Designs, we believe it's very important for small businesses to be aware of what the future holds for mobile ads and explain how that can affect your bottom line.
We already know that the number of smartphones and tablets has been growing for years. As a result, businesses are focusing on mobile in their digital marketing strategies. This trend has finally started to take shape. According to a recent Forbes article, mobile advertising revenues grew at a much higher rate than digital advertising revenue in 2014:
Mobile Advertising Increases 76%
The mobile platform is leading the growth in the industry, as mobile advertising revenues surged by 76% during the first half of 2014, which far outpaced the 15.1% increase in the overall online advertising industry. Mobile advertising will continue to see rapid growth in the coming future, as the platform is under-penetrated within brand advertising budgets.

- Forbes
Keep an Eye on the Competition
So why is this so important for your business? The increase in ad revenues shows how other companies are investing their money. That doesn't necessarily mean that your business should invest in mobile ads, but it's good to know how other businesses, especially ones in your industry, are placing their bets.
For example, the increase in mobile ads may mean that there's still plenty to gain. If businesses still find the venture profitable, then you should consider mobile ads in your digital marketing strategy.
We recommend reviewing how mobile ads fit in your overall digital marketing campaign. It's important that they complement your strategy, as opposed to being an isolated component. In the end, the businesses that have coherent digital marketing strategies will be the ones that succeed. To talk more about building a digital marketing strategy for your small business, send us a message today.